You have reached the official web site of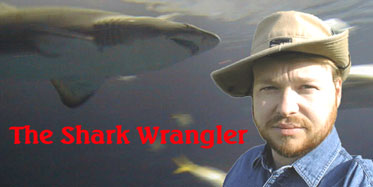 Ken Moran
He isn't any ordinary Animal Wrangler...He's the original Shark Wrangler who
hunts, captures and transports live sharks. He is experienced, available, and legal!


Access his YouTube Channel Here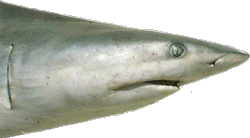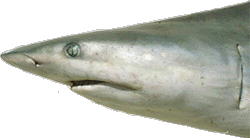 Do you need a shark for your public aquarium?
He has supplied them.
Do you need a wrangler to handle animals in a documentary or feature film project?
He's performed in both!



He can fill almost any need.
(Remember sharks are seasonal. Make requests as far in advance as possible.)
The Shark Wrangler handles sharks in the wild and in confinement. He can hunt, collect and transport live sharks to most locations. He does tagging and research assistance with sharks and other marine animals. He provides live sharks for public display. As a diver, he plans to soon begin underwater filming this year for his own shows. The background photo he shot on a free dive with sharks. All images on this site are copyrighted materials and may only be used with written permission from the owner.
You can see pictures of sharks and learn more about them by viewing the Shark Pages.
They were written by the Shark Wrangler on various species of sharks he has worked with in the ocean.
Click this picture to see


Or by visiting his YouTube Channel

Where he will be posting short clips of these actual sharks live or during research sharing facts and firsthand knowledge. Pictures on this site are copyrighted material!
Support Ken by getting your Youngevity Vitamins and Minerals and your essential Oils through Ken's associate links below. Your health is the most important thing to protect. DO IT NATURALLY! Get healthy. Ken wants you to feel good and actually be good not simply try to look good. Ken's energy and stamina comes by using these health supplements. He drinks no coffee and takes no caffeine or stimulants of any kind for energy including no energy drinks! He has NO health issues! He takes NO medicines just the all natural supplements you see here, primarily Beyond Tangy Tangerine! He doesn't like to be in the water without it. Do something for YOU. Protect and improve your quality of life and health.
Eat organic and use natural essential oils and vitamins instead of the dangerous Bigpharma drugs. Your diet and gut is your health. Get started today returning your digestive system back into the healthy powerhouse/furnace it used to be and restore its power in controlling and maintaining your immune system. Gut health is life, gut problems are sickness and death IN ANY SPECIES. Vitamin deficiency may be found at the root of more than 90% of illness and health issues. Get started getting healthy today...
For Youngevity Vitamins & Supplements Orders or Info - http://www.my90forlife.com/healthpreparedness
Good nutrition is the foundation of health. In fact, most medical issues or diseases can be PREVENTED merely by having good diet and proper nutrition.
Youngevity supplements are the highest quality full 90 Vitamin & Mineral supplements I have been able to find in 10 years of searching.
The flag ship Beyond Tangy Tangerine vitamin supplement is what I use and has immediate powerful results for all my friends and family who have tried it.
It contains no less than 90 Vitamins & Mineral as well as PREbiotics AND Probiotics.
Personally, I don't worry with high fiber supplements any more with BTTŠ. It regulates that system for me without needing anything else.