Ken has new headshots coming. Here is his current photo. We will post his next headshot when it is ready.
To contact Ken, click here.
Producers: For more information about what the Shark Wrangler can bring to a production, click here.
Current Look - Bearded, short hair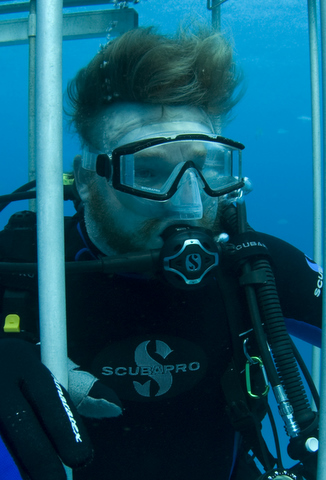 On set as lead in US Cellular Commercial in Nassau
These images are copyrighted materials. They are providing for viewing by you for the purpose of consideration for roles on camera. You may print out as many copies for your personal production use and review. However, any other use, distribution, or reproduction of these images is strictly prohibited by the owner.